Long Service Awards

On Thursday 1 June we got the chance to celebrate our long-serving employees at Elgin Town Hall.
It's always interesting to see who else is receiving awards and great that we can recognise these milestones together.
Congratulations to everyone who received 20, 30 and 40 year long-service awards and thank you for your dedication to public service. We look forward to celebrating more longevity later in the year.
Speaking following the ceremony our Chief Executive, Roddy Burns, said: "The Long Service Award is one of my most valued roles and I am always grateful to be able to acknowledge my staff for all their hard work. The staff are our biggest asset and deserve to be recognised as such. So thank you to all recipients for their dedication over the years and I look forward to continuing to celebrate your achievements.".
The full list of recipients is below - not everyone was able to make it along but we hope you enjoy some photos of those who could.
20 Years:
Diana Addison
Kirsten Clark
Kerry Cunningham
Julie Heywood
Lynne Ingram
Gillian Jones
Gary Leslie
Angus Mackinnon
Anne Mclarnon
James Mellis
Nicola Milne
Karen Nealer
Robin Paterson
David Stagg
Karla Stephen
Carole Whyte
Morag Black
Clare Brownlie
Robert Carter
Donna Ettles
Jennifer Ewen
Fiona Greene
Evelyn Innes
Victoria Kendrick
Julie Laing
Lesley Lythgoe
Theresa  Macmillan
Heather Mahlitz
Louise Mair
Kerrie Martin
Anne Priestley
Olive Scotson
Charles Smith
Edward Souter
Fiona Spendlow
Janette Stone
Donna Thom
Barbara Younie
30 Years: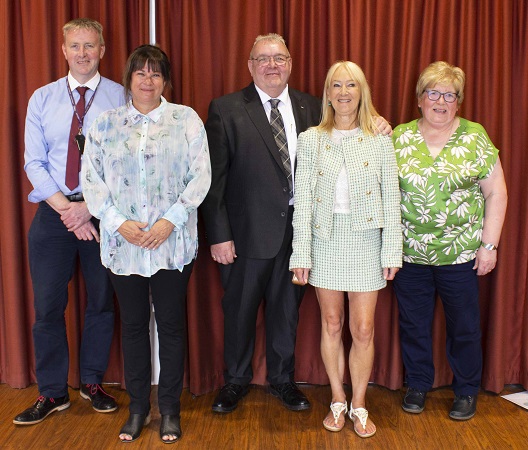 Jane Mackie
Hilda Moir
Susan Paton
Douglas Caldwell
Fiona Dunbar
Joan Costen
Lorraine Todd
Stuart Burnett
Patricia Richford
Desmond Johnston
40 Years: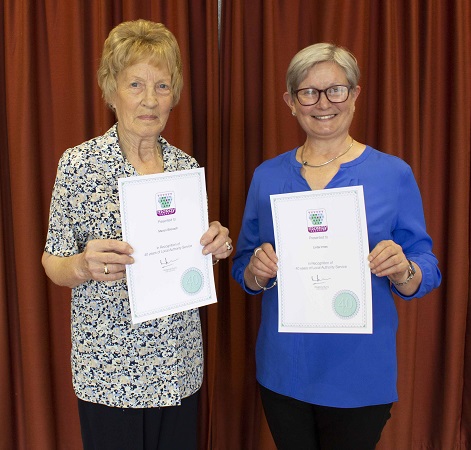 James Grant
Linda Innes
Marion Stronach
Fiona Sturgeon
Rate this Page