Menu
The Wee Winter Walk Challenge - Week Two

This is the second week of The Wee Winter Walk Challenge and everyone has made a great start.

At the end of week one, Nifty Fifty Plus were strides ahead with 561,560 steps. This week everyone needs walk another 280,000 steps, 10,000 steps per day each. At the end of week two, they will have walked the equivalent of Moray HQ to Wick and round the coast to Kylestrome.

Here are the standings on completion of week one: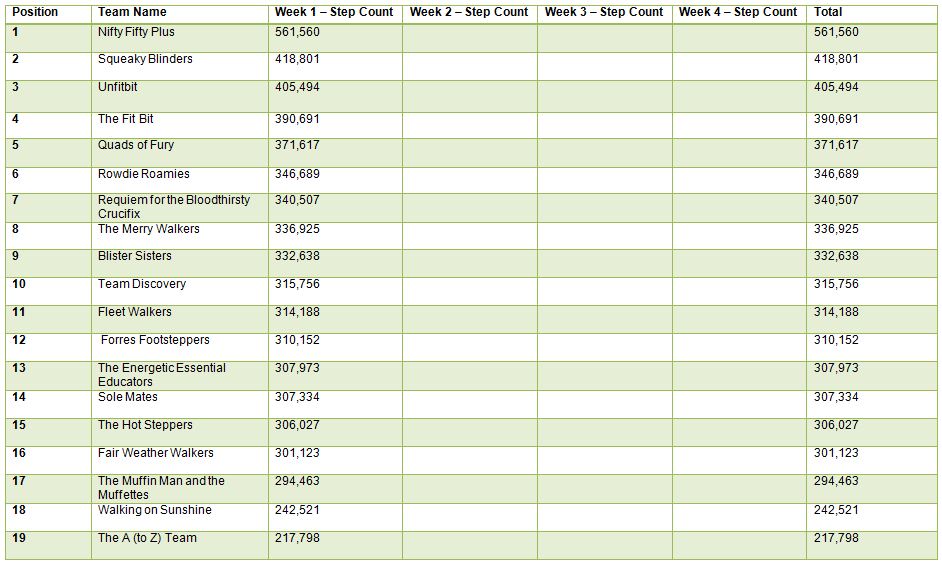 And here's what they need to complete each week.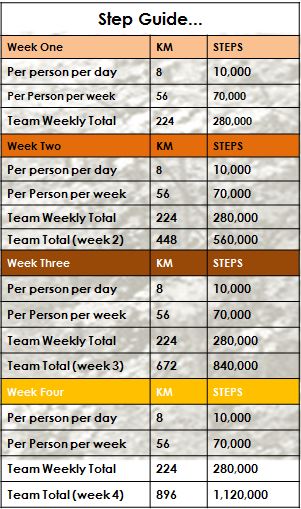 At the beginning of each week, the teams will email Jane with the number of steps they've completed. And we will update the standings as soon as we have each teams step count.

Keep up the good work
Rate this Page