Menu
The Wee Winter Walk Challenge...

...The Results 
The past four weeks have seen sub-zero temperatures and in some parts a lot of snow. But that hasn't stopped our 18 teams completing the Wee Winter Walk Challenge – everyone has done a fantastic job. And the winners are Nifty Fifty Plus - congratulations.

Here are the final results: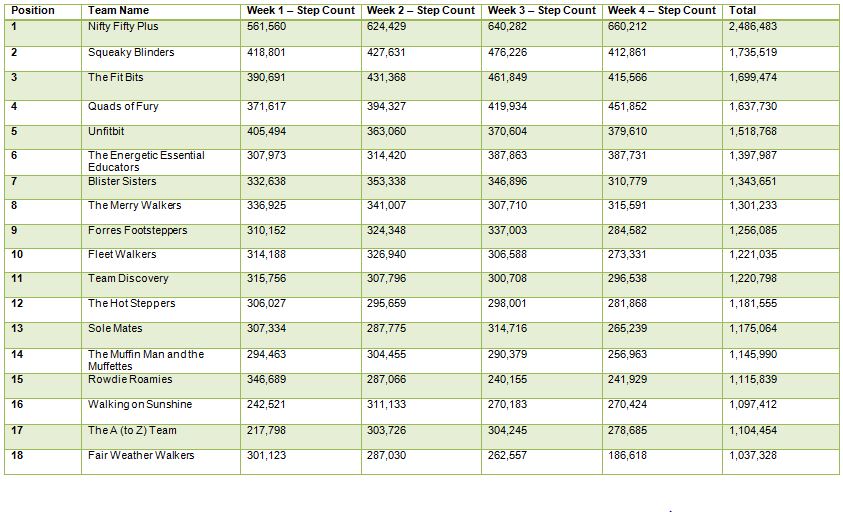 Keep a look out for our interview with the winners Nifty Fifty Plus.
Rate this Page