Menu
Long Service Awards

Celebrations rang out of Elgin Town Hall's Supper Room on 19th June when 29 of our colleagues received their long service awards.
Convener of Moray Council, Cllr Shona Morrison, presented the awards for 20, 30 and 40 years of public service to those in attendance. She said: "I'm delighted to be asked to present these certificates in my first official engagement as Convener. The staff are our biggest asset and I'd like to thank them for their hard work and dedication."
Attendees awards listed below:
20 years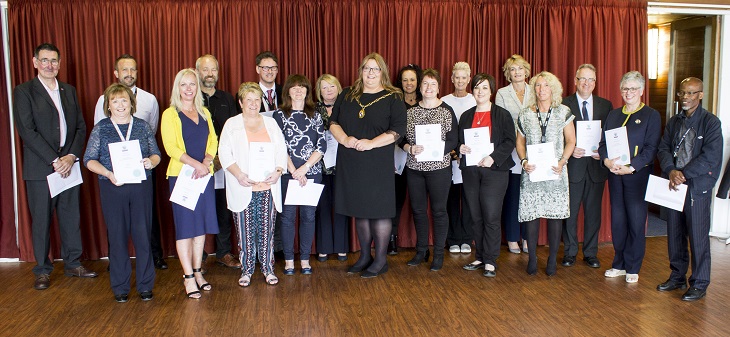 Caroline Angus; Yvonne Chappell; Karen Dorrat; Neil Fotheringham; Rhona Gunn; David Irving; Martin Kirwan; 
Gordon Mccluskey; Elizabeth Rennie; Fiona Robertson; Gillian Rose; Margaret Sherrett; Fiona Smart; 
James Thomson; Slumko Tsotsi; Judith Watt; Brenda Weaver; Lynne Whyte.
30 years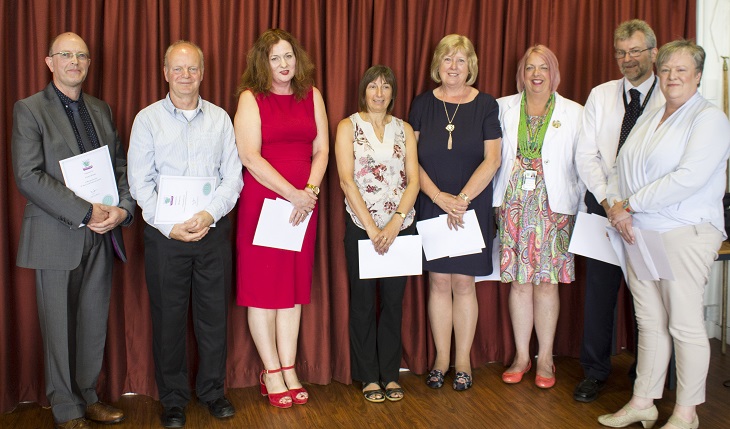 Maureen Anderson; Michael Fox; Heather Greig; Dorothy Liddle; Donald Riggs; Susan Slater; Shelagh Toonen; 
Vincent Woods.
40 years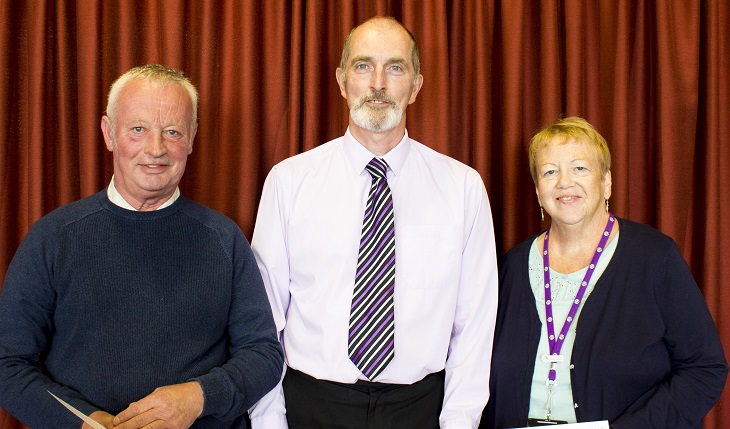 Colin Greig; Steve Williamson; Eileen Wood.
Rate this Page