Menu
SharePoint Team Pick Up Top Prize

Huge congrats to our award-winning SharePoint team, who won a UK-wide accolade last week.
The Public Sector Paperless Awards took place in Manchester on 19 July, and Mhairi Reilly and Alison McCook made the trip to represent the team.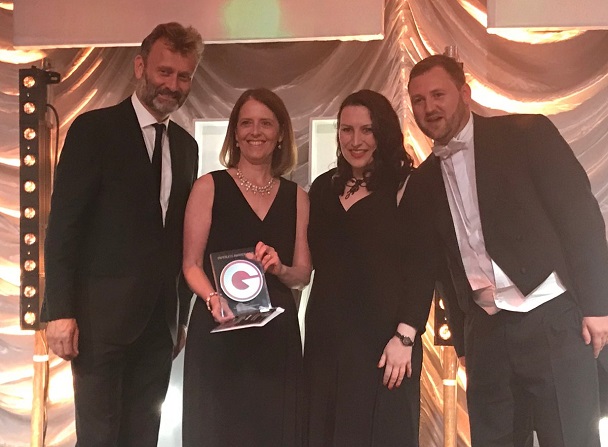 They won the industry's top prize for designing the best document management system, beating entries from Lewisham Council and East Kent NHS.
For those of you not familiar with the SharePoint project, it's been introduced because it allows staff to electronically create, file and store the documents created every day as part of their jobs. This has made many processes more efficient, slashed the amount of storage space required and enabled rapid searching of files – as well as reduce annual costs by £3million.
Well done team!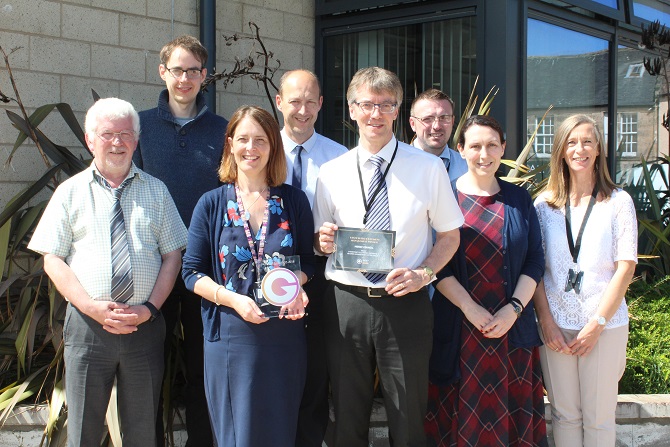 L-R: Ross Urquhart, Duncan Holm, Mhairi Reilly, Alex Thomson, Roy Poulsen, David Ross, Alison McCook and Samantha Howard
Rate this Page