Menu
Social Engagement

Social events can contribute towards improving working relationships, motivation and engagement, with this in mind we want to remind you of the social events which took place last year and share with you what we have planned for this year.
During 2017, the Council participated in a wide range of activities:
March – Comic Relief Red Nose Day
June – Carers Week
September – Baxters Loch Ness Marathon
October – Wear Red Day: Show racism the red card
November – Winter Driving Campaign and Christmas Party
Services were also encouraged to participate in social events, building social engagement into their work plans, deciding what else they want to participate in and actually making it happen. Employees at Ashgrove Depot are a prime example of this where their additional activities included:
Easter competition
Burns supper
Sweepstakes linked to an event (Grand National or the World Cup)
Curry Night – meet up for a curry and a pint
Macmillan Coffee Morning
Macmillan Murder Mystery
Craft Teaching in Lunch Breaks – anyone wanting to learn a craft (e.g. crochet) a member of the team sits and shows "how to"
Cycling Challenge for Charity
Summer supper night out
Last Friday of the month dress down day for Charity
Christmas activities – decorating desks, secret santa, Christmas lunch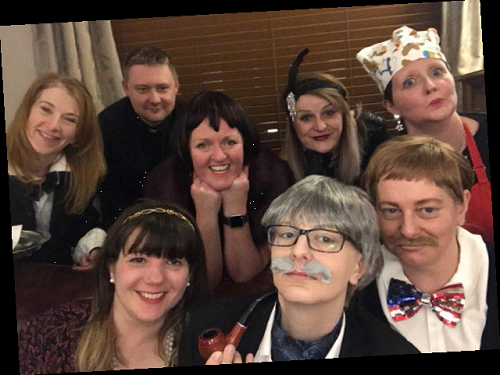 We have just as exciting a year planned for 2018, and will continue to highlight council wide events:
2018      
Mental Health Awareness Week
MacMillan Coffee Morning
Will be chosen by employees
You will notice that there is space for an extra event, we want you to choose what this is going to be. So get your thinking caps on, take part in the  workplace poll and let us know your thoughts. 
In addition, we are still encouraging you to identify which social events you want to participate in within your service and take responsibility to actually make it happen. It may be that you have a charity close to your heart and would like to raise money to support them, or it may be that you would like to improve your health and wellbeing and have set a goal of running a 5k as a team. It is up to you to! So get thinking about how your service can get involved, ask your manager for support and start planning your event!
Rate this Page