Beginners Running Class
Let the fun begin..

…at the brand new beginners running class starting Thursday 1 February at 5.30pm.
Struggling with New Year resolutions, need some motivation or always fancied giving running a try but not sure how to get started. This beginner's session aims to help you get from 0 to 5k. It's a gentle introduction to running that is suitable for everyone.

Don't worry if you haven't done any sport since you left school, this is a great opportunity to get moving again. Grab a friend, put on your trainers and comfortable clothing. No need to sign up, just turn up!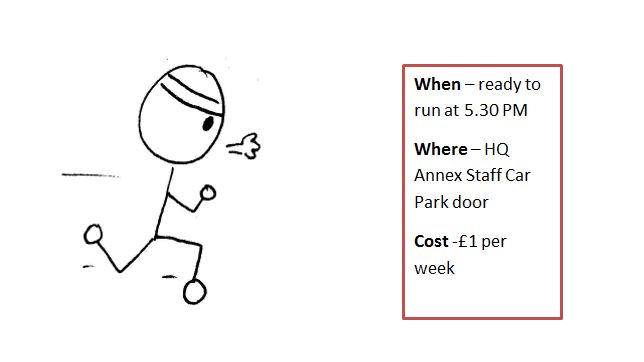 These sessions will run for 10 weeks and are being taken by Frankie Barton. If you are looking to get back into running you are welcome to join this beginner's session or there are other groups for varying abilities, email Denise Whitworth for more information.
Rate this Page