Fitness Taster Course - January 2017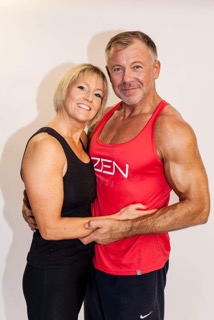 Four week outdoor baggy t-shirt taster course for Moray Council employees starts Wednesday 18 January. Join us during your lunch break 12.05 -12.50pm for the discounted rate of only £14.99.
Indulged too much recently? Time to get a grip? Join us on the next baggy t-shirt taster course this month. We walk, we squat, we laugh, we tone. If you haven't exercised for some time and regular classes are too frightening for you - then this is the class for you! Bring your sense of humour and your trainers and we'll do the rest.
Registration will take place in the breakout area in the Annexe on Tuesday 10 January at noon, and Wednesday 11 January at 1pm, but please note your interest by emailing jane.fordyce@moray.gov.uk
For more information contact Kate on 07775918079, email katesansum@gmail.com or Facebook Kate Sansum Zen Project 8 - Healthier Happier 
You will help you be the best and healthiest you for 2017. You can also receive your Moray Council discount for the other Zen Project 8 Community Programmes, like the Baggy t-shirt Club and free community weight checks, which are starting in January in conjunction with Elgin City Football Club.
Rate this Page