Planning for the Future
This course will encourage a positive and realistic approach to a healthy and financially secure retirement and help you decide at what age you would like to retire.
Who should attend? 
Anyone considering leaving employment on normal, early or ill health retirement, or taking flexible retirement, within approximately the next year or so, or who isn't sure when they would like to retire. Partners are encouraged and welcome to attend.
2020 Dates Available
18 February
28 April
16 September
26 November

Please note we may need to postpone this course should there be insufficient numbers to make it viable.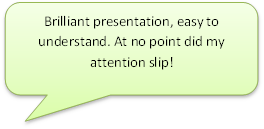 What will it cover?
Changes in your lifestyle and options available to build a new way of life 
Practical doable actions to protect your health in retirement 
Choices you need to make about your occupational pension before you leave 
Where you can expect income from, and how it is taxed differently in retirement 
What banks, building societies and a range of investment assets can do for you 
Why increased life expectancy increases the dangers of inflation, and how to combat it 
How to minimise investment risk, and guaranteed investments 
How to ensure your estate is passed to your intended beneficiaries
How to deal with long term care costs and inheritance tax 
The opportunity to request Independent Financial Advice -consultation is free of charge and without obligation or pressure
Rate this Page