Connect Magazine
Our staff magazine, Connect, is published monthly and packed full of news and events from every corner of the Council. Submit your stories or suggestions to connectnews@moray.gov.uk.
You can download the current and previous editions of Connect (in PDF format) by clicking on a cover image below.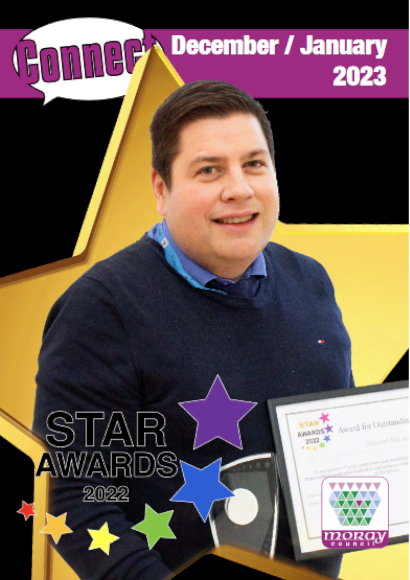 In this issue
We're a Living Wage employer
Star Awards
Christmas recycling
Employee Conference 2022
and more...
Rate this Page