STAR Awards 2016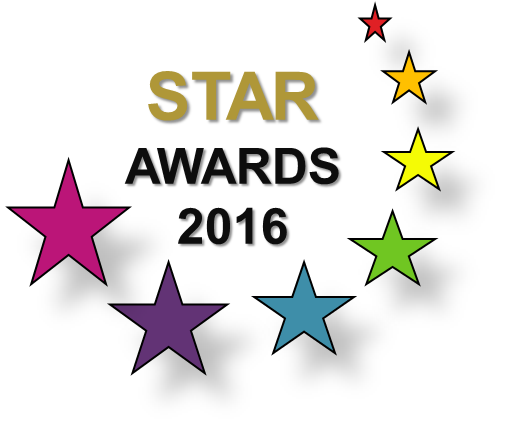 Our Star Award winners for 2016 have been revealed! All attendees received a certificate, rewarding them for their outstanding contribution, while the following winners scooped category awards:
Chief Executive's Award for Excellence
Amanda Tiddy: In recognition of her commitment and dedication to the Duke of Edinburgh Awards and the positive impact on young people.
Colleagues' Choice Award
Graham Dunlop: In recognition of his effective handling of and strong level of commitment in dealing with an emergency situation.
Special Commendation 
Keith Grammar Kitchen Team: In recognition of their strong and committed team effort that has delivered a significantly improved and cost efficient service.
Read full round-up from the event and see the winners' pictures in the latest issue of Connect (PDF).
2015 winners (PDF)         2014 winners (PDF)
Rate this Page