Your LOAF needs new members
16/01/2017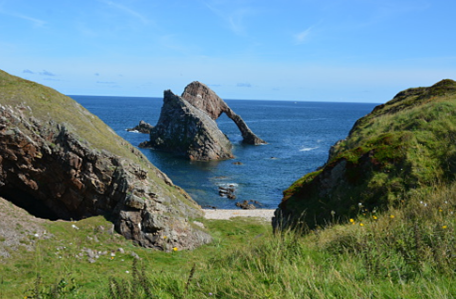 Are you passionate about the outdoors and ready for a new challenge? Then read on...
Six new members are being sought for the Moray Local Outdoor Access Forum (LOAF), which acts in an advisory capacity to Moray Council on matters relating to outdoor access. The Forum has 20 core members with equal representation from four groups: public agencies, landowners and landmanagers, community groups and outdoors access user groups.
The current vacancies are:
3 x places representing landowners and land managers
2 x places representing outdoor access users
1 x place representing community groups
Selected new members will commence their tenure from March 2017. Membership is on a voluntary basis but travelling expenses will be reimbursed on request Meetings are around four per year and member positions last for three years, with the chance to re-apply to continue membership thereafter 
Convener Michelle Gillibrand said: "The Forum is an exciting opportunity to become directly involved in shaping the future of outdoor access in Moray. 
"It provides a unique platform, to balance the needs and interests of local communities, groups, landowners and individuals who live, work and wish to access the outdoors. 
"The Forum has been instrumental in planning for access, including the Core Path network within Moray. This has helped the long-term goals of safe and multi-user set of paths which give the people of Moray the benefit of outdoor access for recreation, sustainable transport and improved health."
Ms Gillibrand added: "Membership of the Forum is very rewarding, enjoyable and challenging. It is great to see people coming together from different aspects and points of view with regard to outdoor access and through mutual understanding can come up with creative ways forward to improve outdoor access for all in Moray."
Applications should be received no later than 24 February 2017.
Rate this Page