Switch off before your ho-ho-holiday
20/12/2016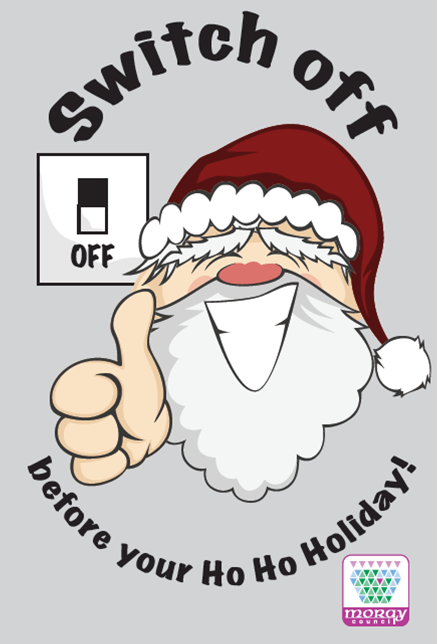 With Christmas and New Year fast approaching we're asking you to consider what energy saving actions you can do in preparation for the holiday period when the majority of offices and schools are closed for two weeks.
Please make sure that all non-essential electrical appliances are switched off when you leave. This includes computers, monitors, printers, photocopiers, laptops, chargers and of course Christmas lights.   
Also, give some consideration to fridges and freezers. They could perhaps be emptied and switched off.
Switch off and save this Christmas.
Rate this Page